A cold spray stung my face as I scanned the waves, searching the grey expanse for those famous fins. Suddenly I spotted them (before anyone else on the boat, even the captain, might I add). Bottlenose dolphins swimming fast, we could barely keep pace. They were toying with us, willing us to wait for them to come back up for air. Saturday morning. In Aberdeen. I guess dolphin spotting isn't the first thing you think of as a way to spend your weekend around here.
Being the dolphin lover that I am, I was pleased when I discovered you can spot them easily from the city. Still I was slightly sceptical, and wasn't expecting much as I boarded the small boat on the dock right in the heart of the city. We glided past freighters and container ships laden with cranes and hard-hatted men, out into the North Sea. The sun soon lost its battle to the wicked wind, but tried valiantly to shine out from behind dark clouds. A lighthouse loomed before us, stark white against the dark rock, home to colonies of sea birds. Further we went, the waves grew larger, the wind even wilder. Luckily I've got my sea-legs now thanks to various ocean expeditions, so I could focus on finding flipper and co.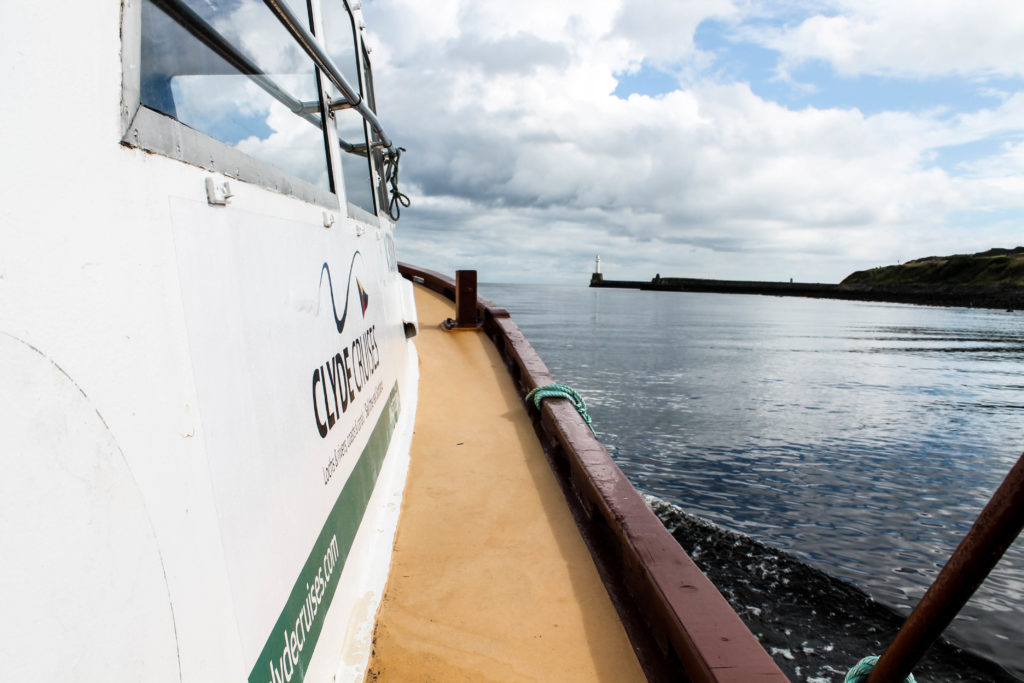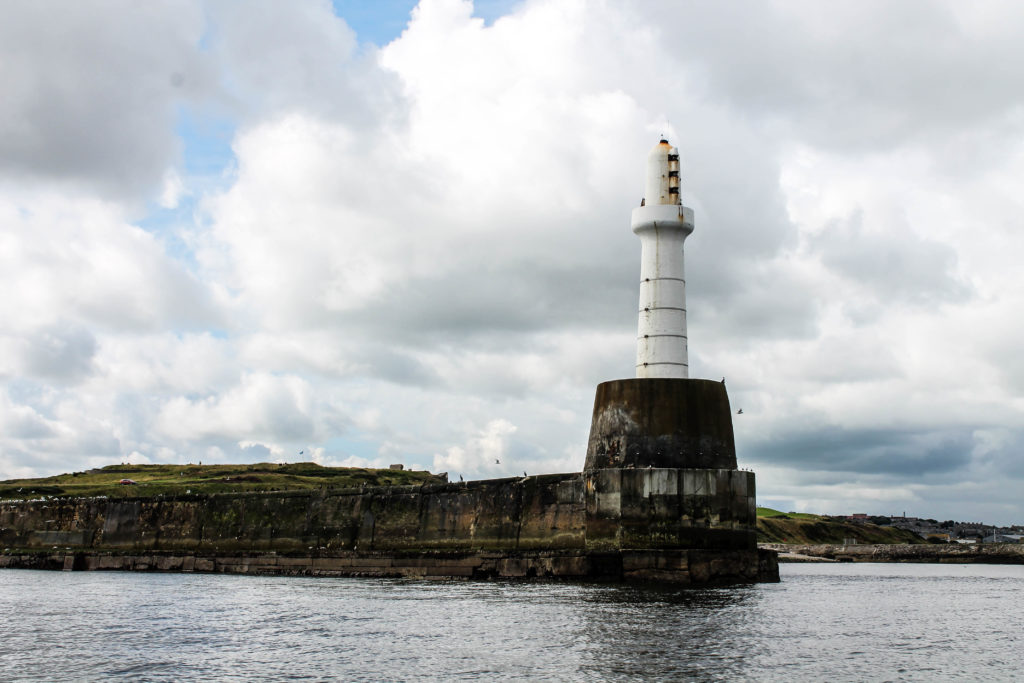 These Scottish bottlenoses are the biggest in the world, growing up to four meters, almost twice that of their tropical cousins. As the documentary we watched before we headed out put it, "if our dolphins played rugby with the Australian or American bottlenoses they'd whip them". The Scots are rightly proud of their wildlife.
A couple of days later I had another wild encounter. I've discovered a lovely park close to the university which I like to visit with a picnic on sunny days. It was a quiet morning, and two deer were grazing by the flower beds. A mother and her fawn, quietly nibbling on the geraniums. The baby was perfect, a tiny version of her mum, spindly long legs, a delicate little nose, big brown eyes. They looked at me, I looked back and they continued, unafraid. Then they bounded away, leaping over the dewy grass, back into the woods by the river which flows nearby. I saw a fox there the other day too, rusty red and hurrying past.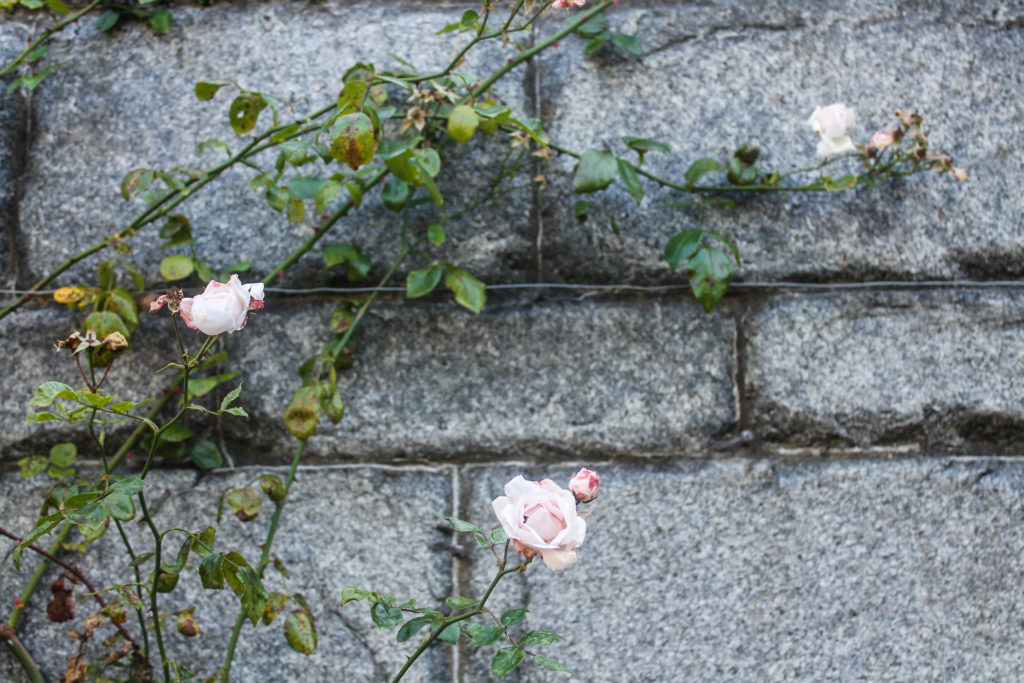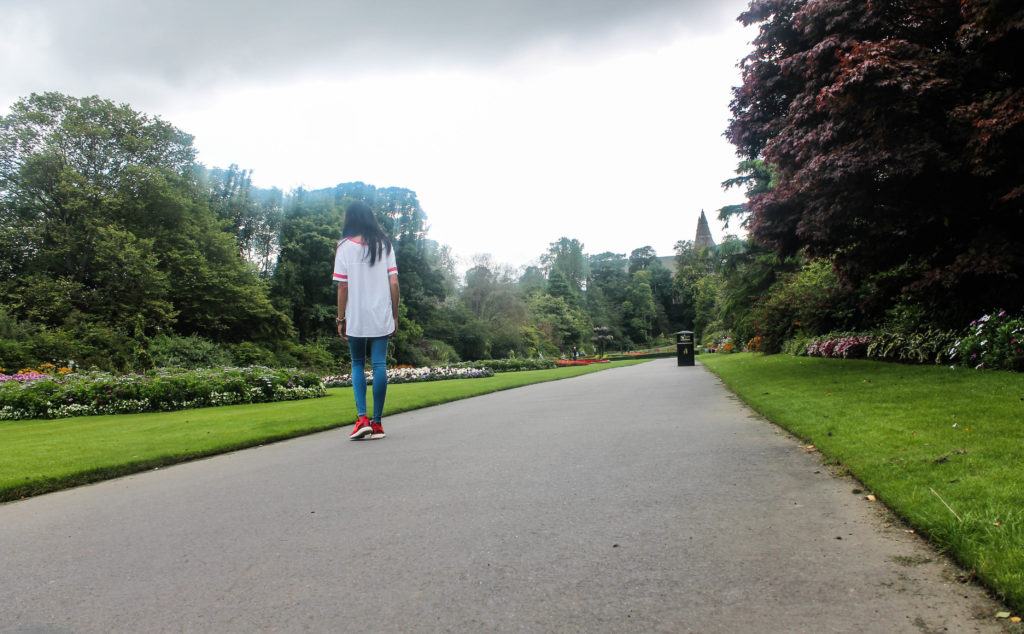 My favourite wild moment though was seeing hundreds of seals at Newburgh beach. Clambering down some steep sand dunes I was suddenly right across from a whole colony of the playful animals. Many were sunbathing on the shore, but some preferred to swim in the calm water of the estuary; duck diving, and backstroking along, staring at me with mischievous looks. I didn't trust them one bit, but they looked to be having a field time, and seeing them so close was very special and unexpected.
I guess thats what I like about this area; that there is so much nature, sometimes in the most surprising places. Whether its a huge colony of seals or a quiet park full of late summer blooms. Dolphins, seals, deer, fox. Apparently you can see puffins too, which would be new. So that would complete my Scottish big-five.
I guess I'll have to make do with seagulls for now.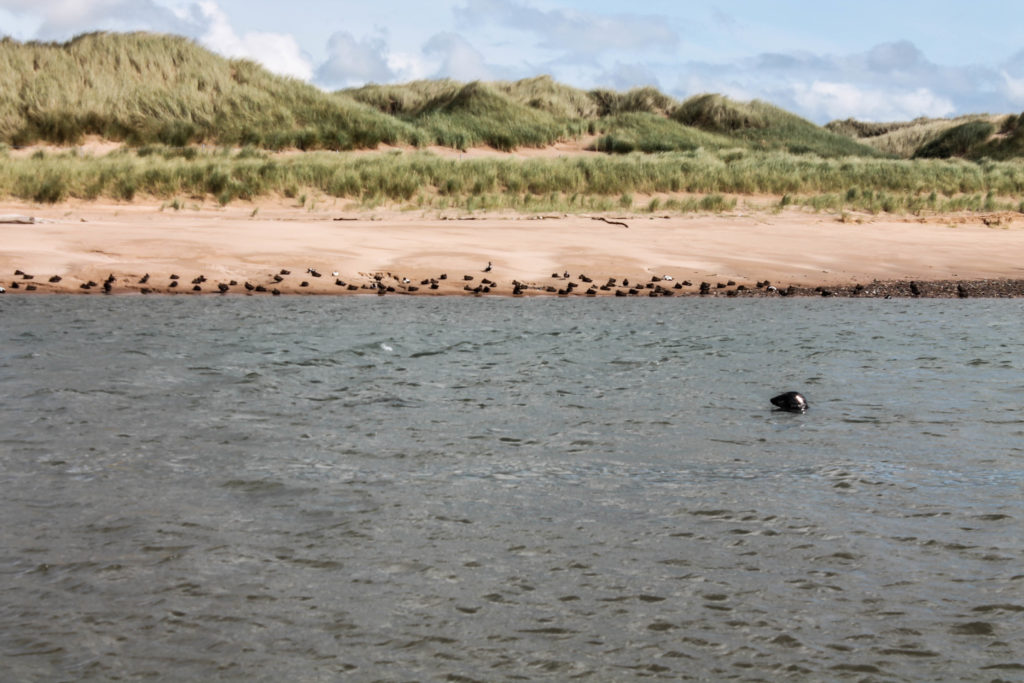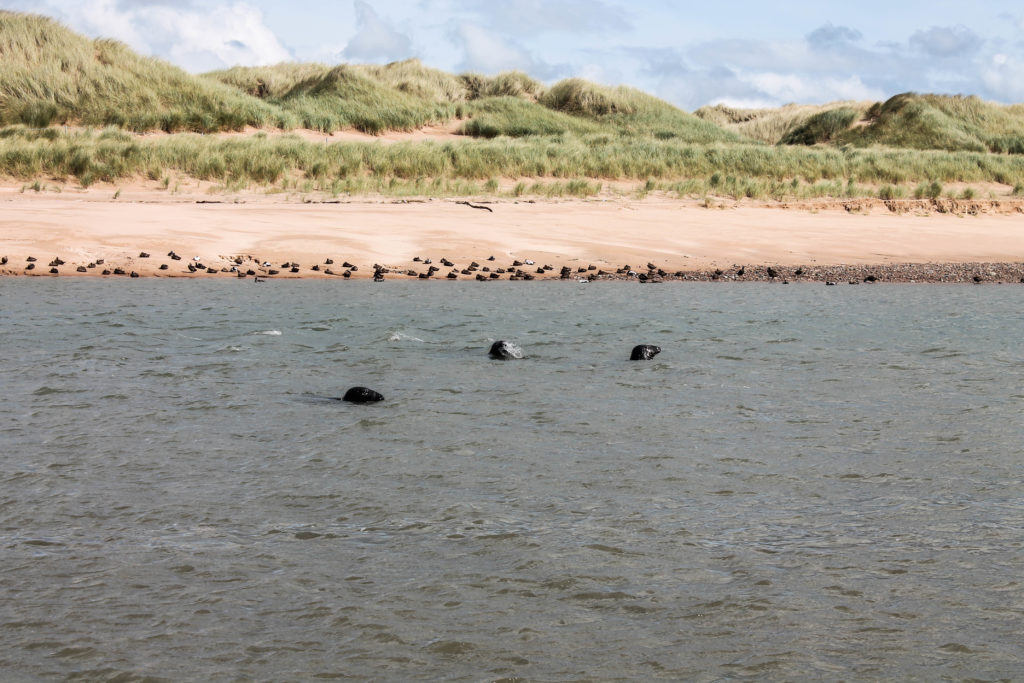 Have a wild weekend! xx
I took the dolphin spotting trip with Clyde Cruises– either book online or rock up on the day, they should have space. Seaton Park is where I spotted the deer and fox, its a beautiful place for a stroll. Newburgh beach is about half an hour from Aberdeen, and its a ten minute walk through the dunes to the seals. Dress warm- the wind is mad. That goes for any outdoor activity in Scotland… 
All photos my own