Recently I've been working on a collection of sketches of Prune and Suzi, and I thought it would be interesting to collate them all here. I've been putting off drawing those two for some time; they're such individuals and I was afraid I wouldn't be able to capture their personalities on paper. I finally decided to have a go anyway and ended up doing 14 sketches of the monkeys.
I based all my sketches on photos we've taken of the dogs, and kept it simple using only black graphite pencils. Enjoy the collection, which I have named Field Labradors in Graphite. Because that sounds rather grand, and fancy. Maybe you'll recognise some of the photos these sketches were based on…
This was the first sketch I did of the dogs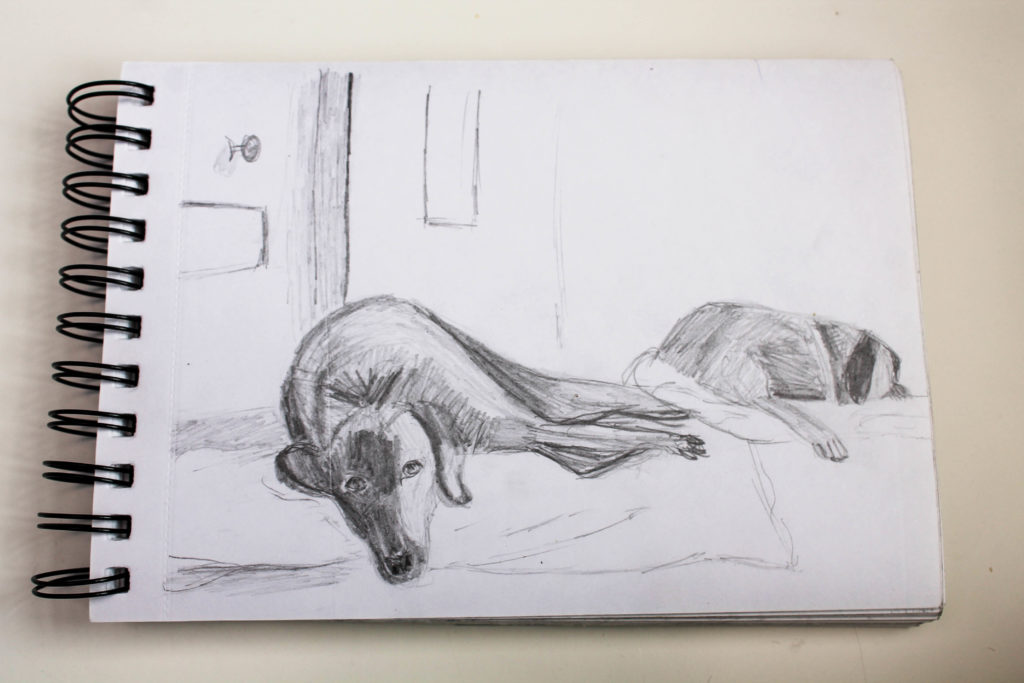 Small dog watches Prune steal her white bread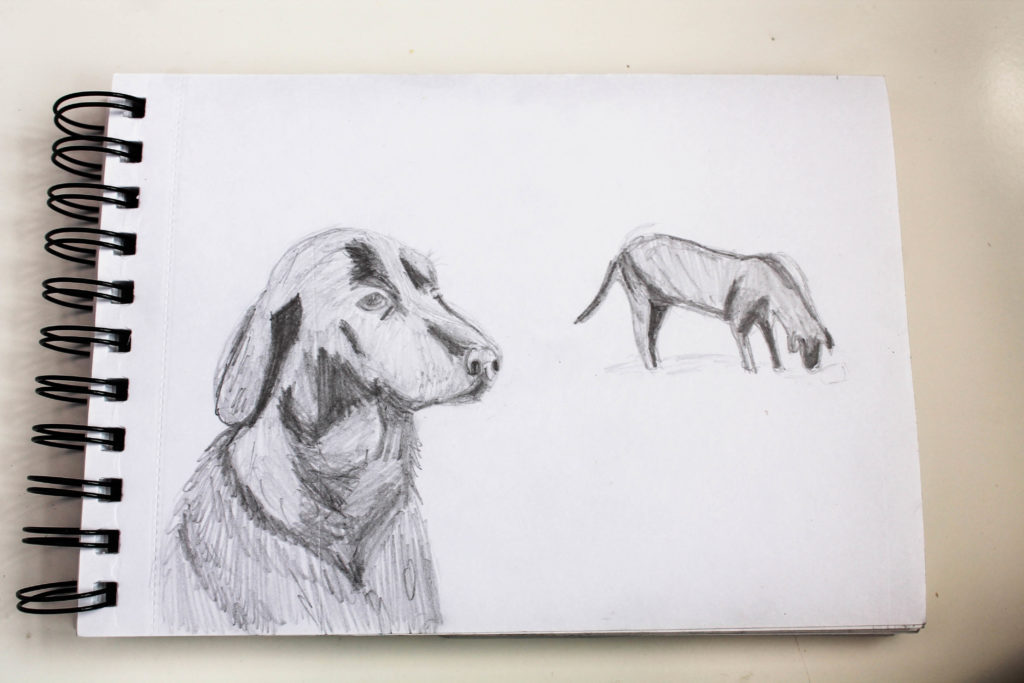 A couple of the dogs in the garden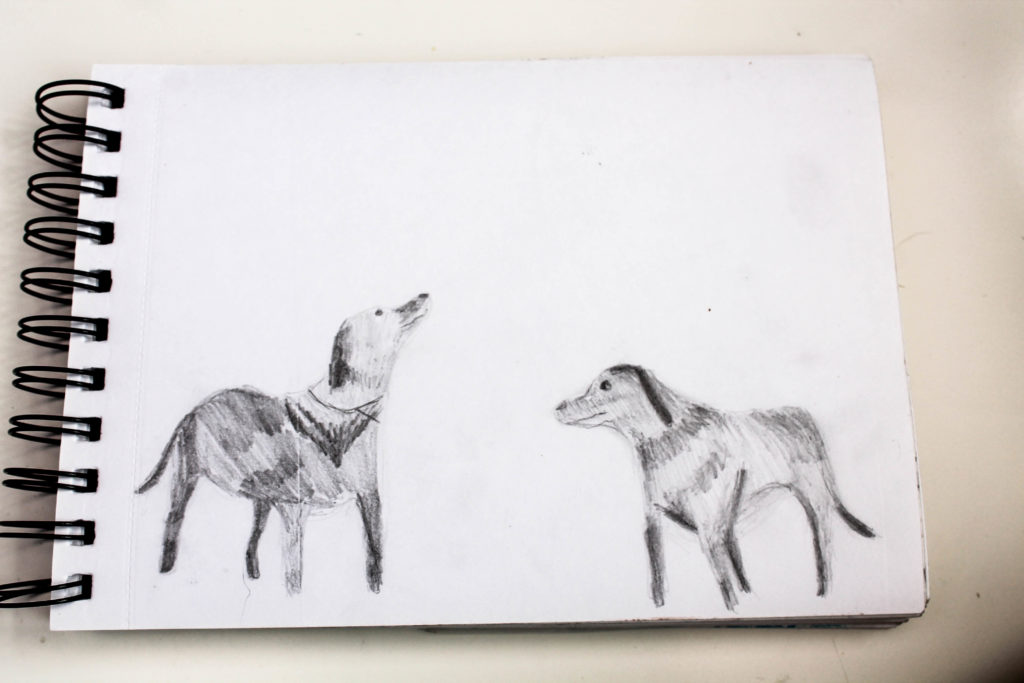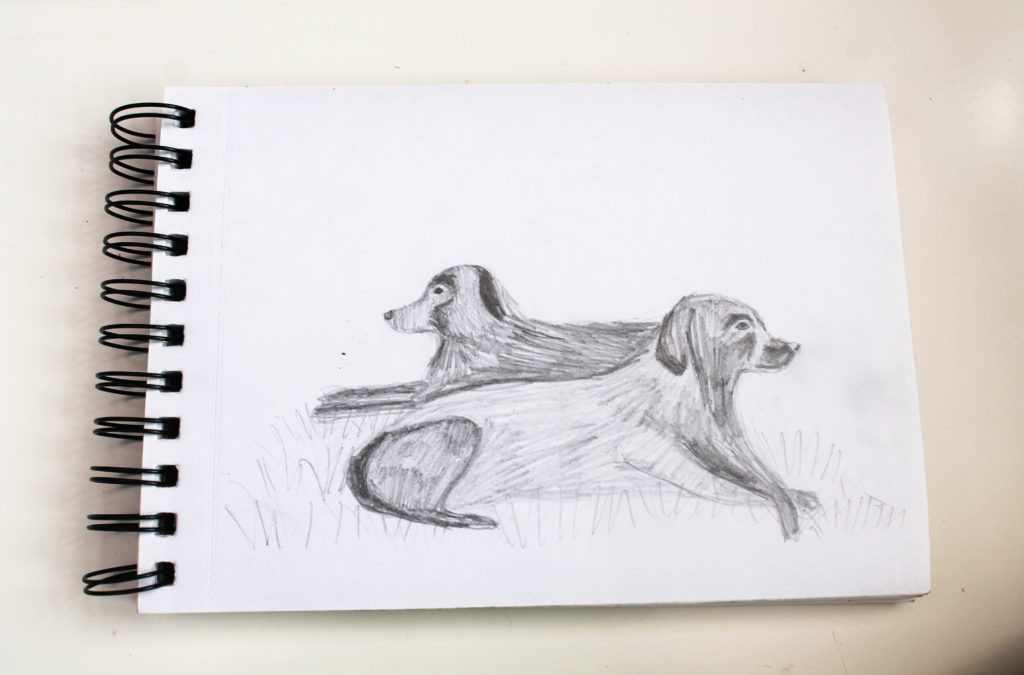 A few of Suzi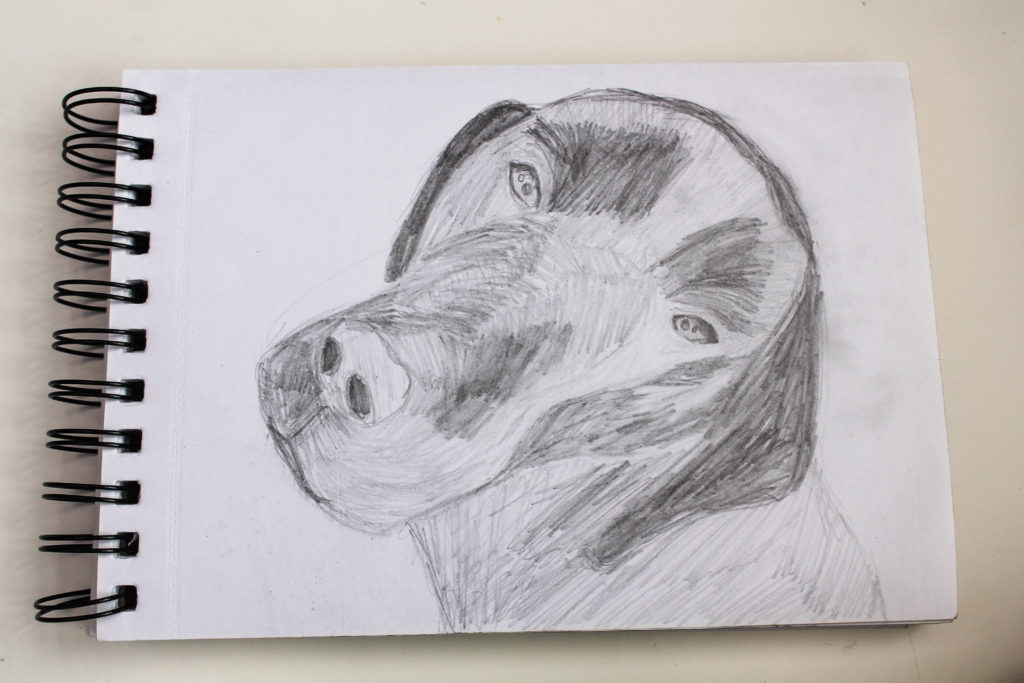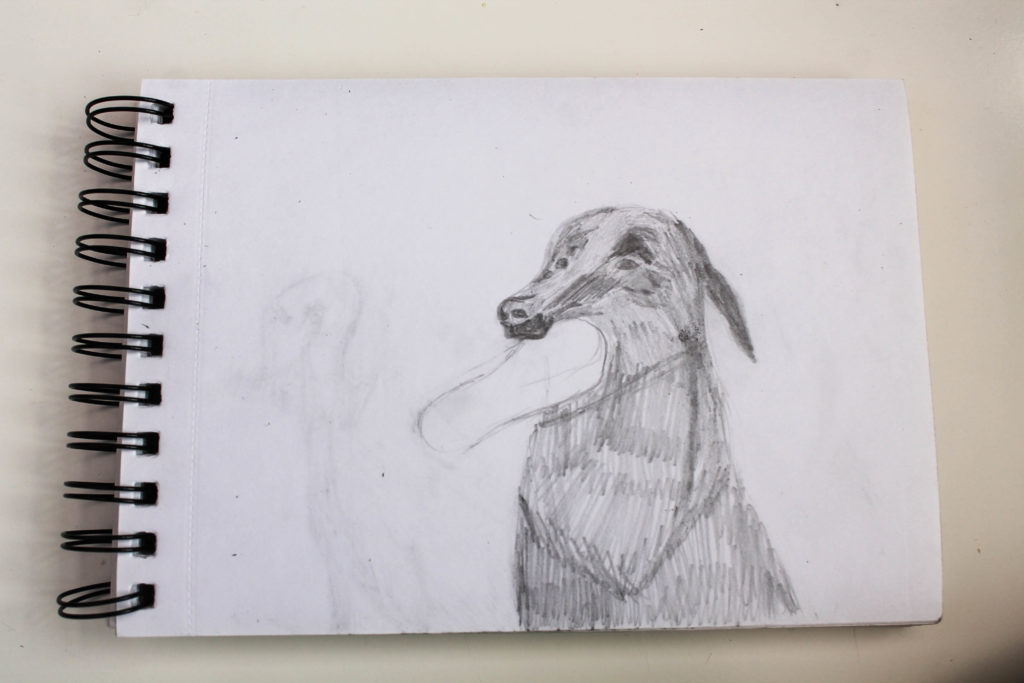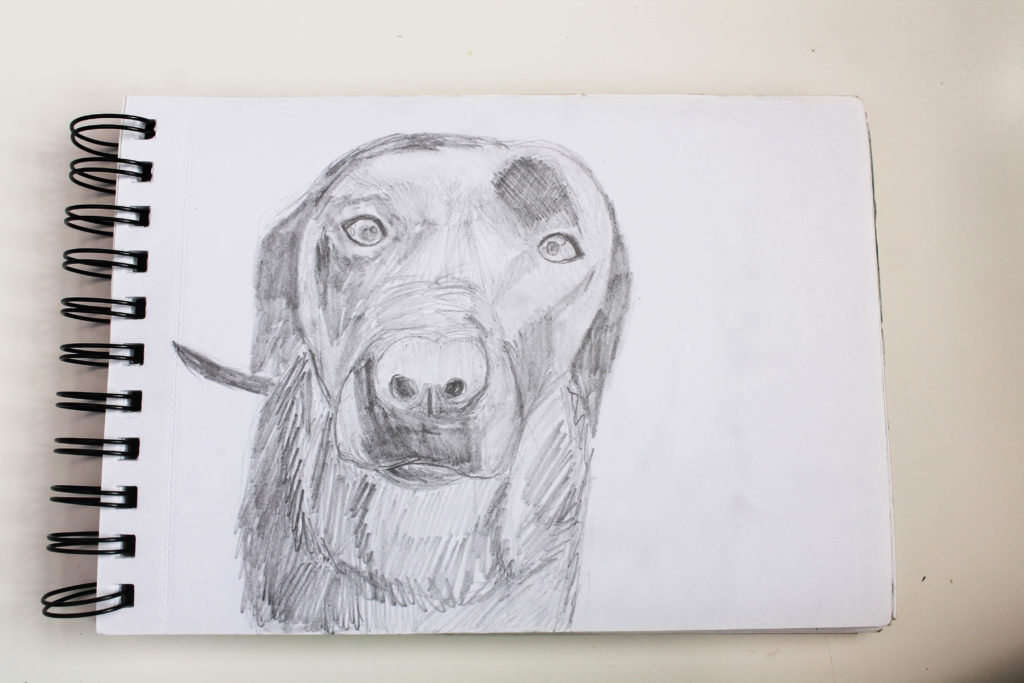 And Prune, of course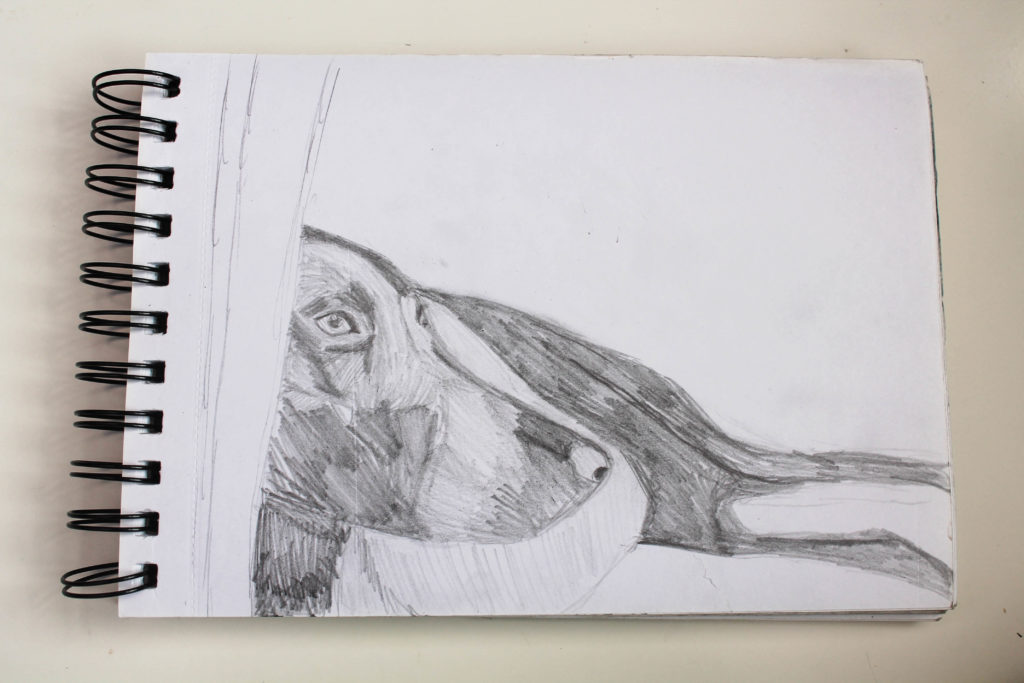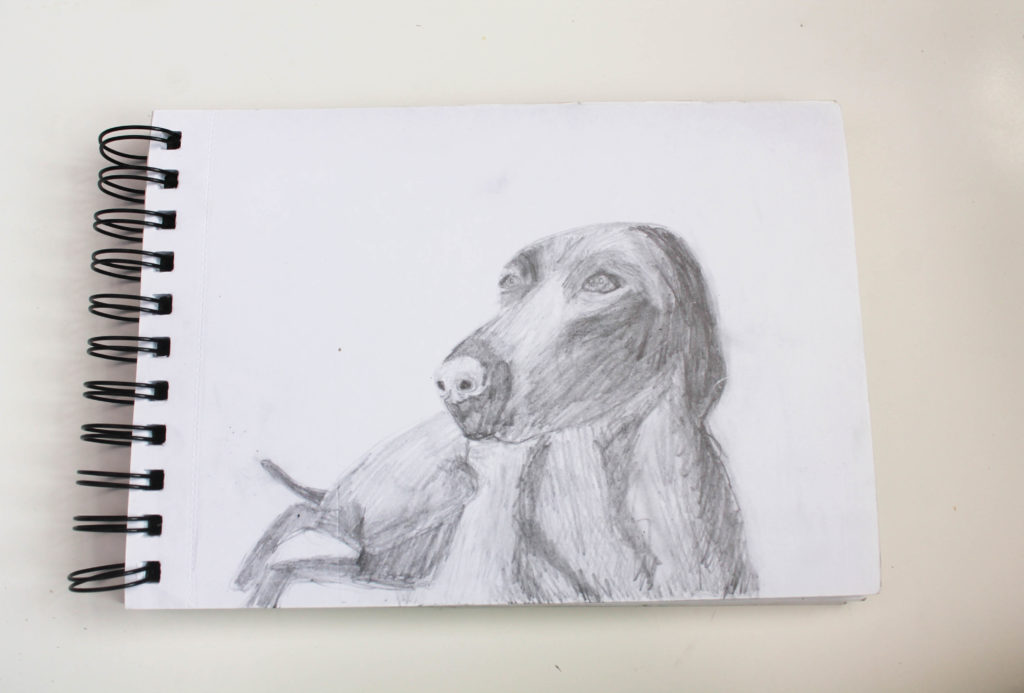 One of Matti, because he's adorable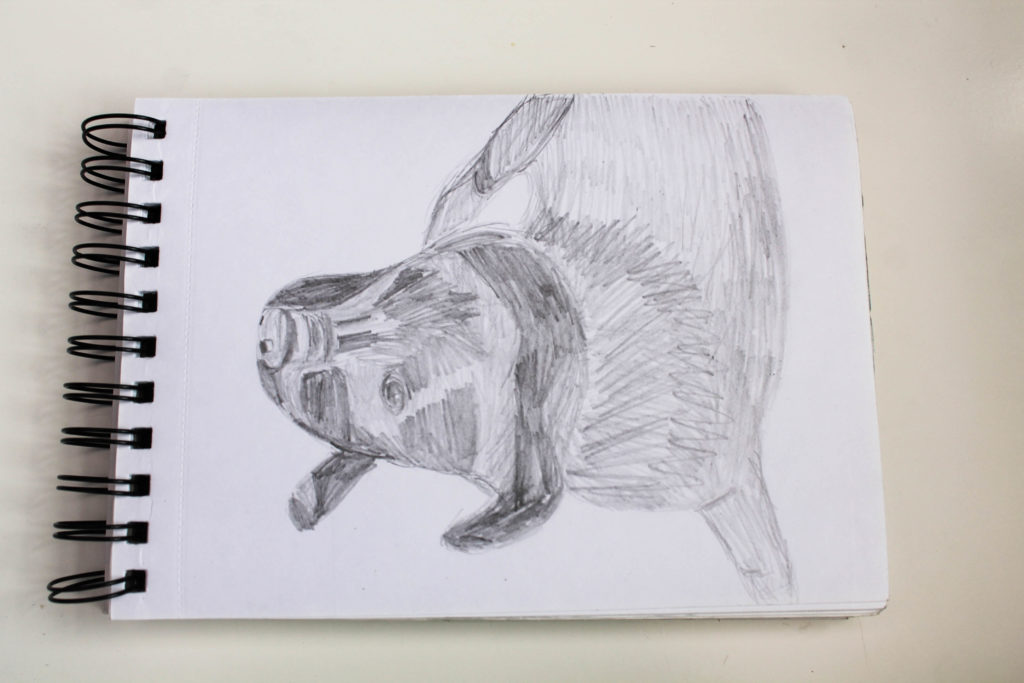 A couple of my favourites, to finish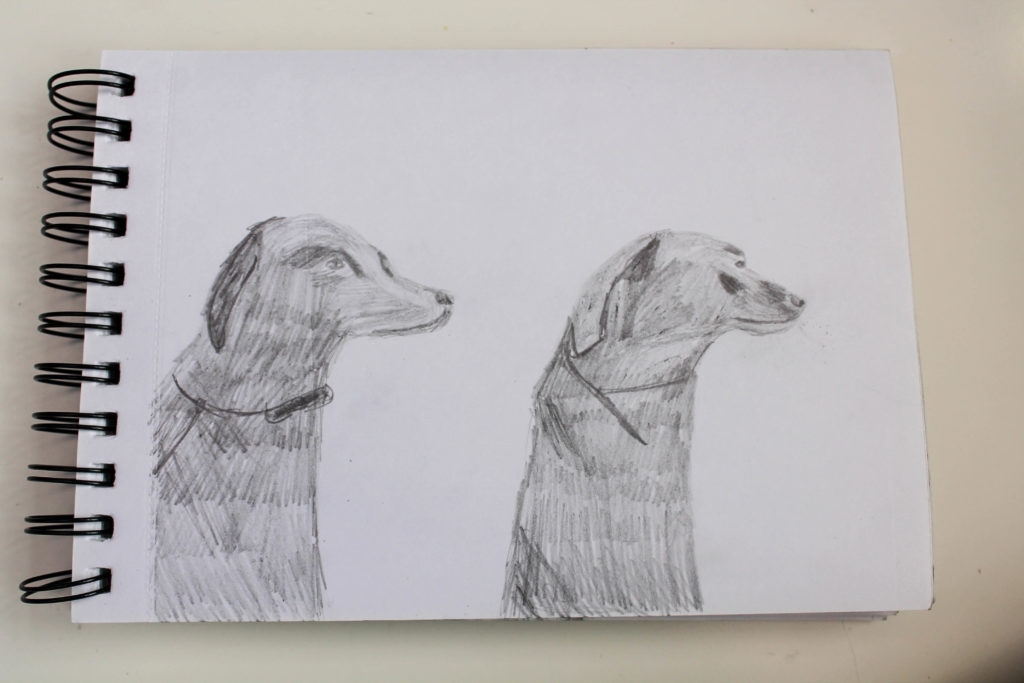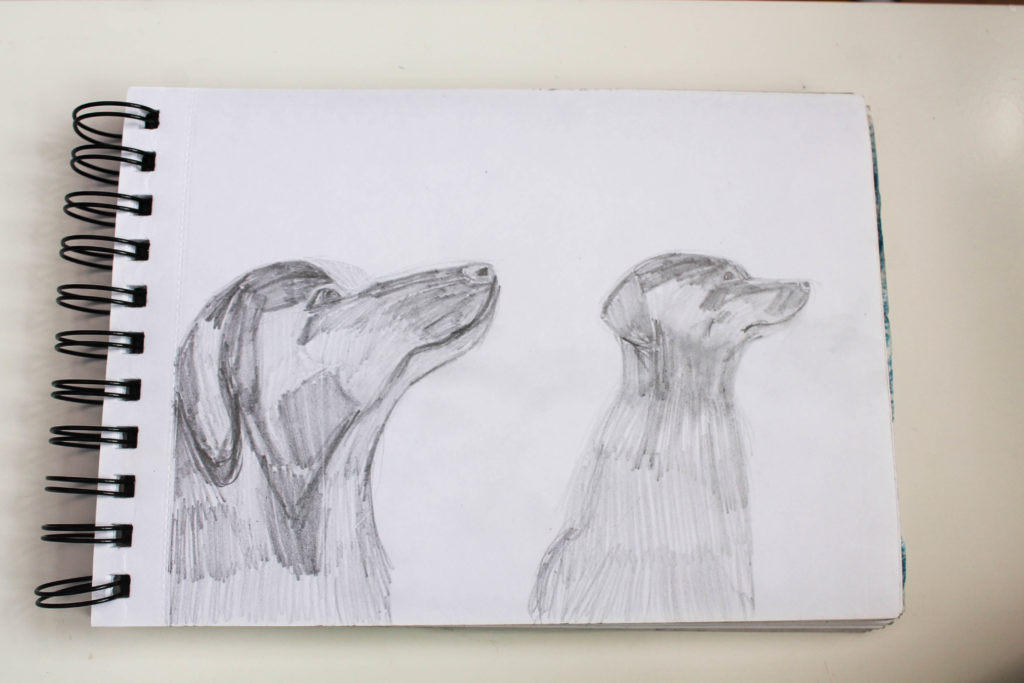 If you're thinking of using graphite pencils to do some sketching, here are a few tips:
Use a 2B/ 3B pencil to sketch the outline of your subject.
The use of shading is how you make the picture three-dimensional. Use the thickest pencils (6B or 8B) for the darkest areas.
I tend to map out the different shades and tones I can see in the photo as I do the outline, and then shade these in later.
Take some time over the eyes- they capture the subject's personality. It might help to start with these after the outline.
If you are drawing animals, pay attention to the texture of their coats- I used different shades and also changed the direction I was shading to make their fur more life-like.
Have a good eraser handy- you can also use it to lighten areas rather than just leaving those white.
I have more tips on sketching in my previous Sketchbook files posts… but honestly its best just to experiment and try stuff out for yourself, which is what I did and the sketching got easier and easier. I hope you enjoyed this little collection and maybe you've been inspired to try a field labrador sketch for yourself! I wonder what Prune and Suzi think of their portraits…
All sketches and photos my own (well it would be cheating otherwise, wouldn't it?)