So I managed to lock myself out of my apartment this morning. Smooth, I know. It was bound to happen; self-locking doors and my forgetfulness are a bad combination. Long story short, I was let in a while later but it kind of wasn't how I had hoped to start my weekend. I was feeling gloomy over breakfast then gave myself a metaphorical head-slap and got in the car.
Destination: Stonehaven, a coastal town voted Scotland's most beautiful in 2009. So I had high expectations. I needed this to work to salvage my Saturday. Driving in, I was greeted with panoramic views of late summer wheat fields seeming to kiss the sea, until the town appeared around the next bend. Fisherman's cottages lined the harbour front, boats bobbed nearby. So far, so stunning. I set off on a clifftop walk from the town to Dunnotar castle, and soon it wasn't just the uphills that took my breath away.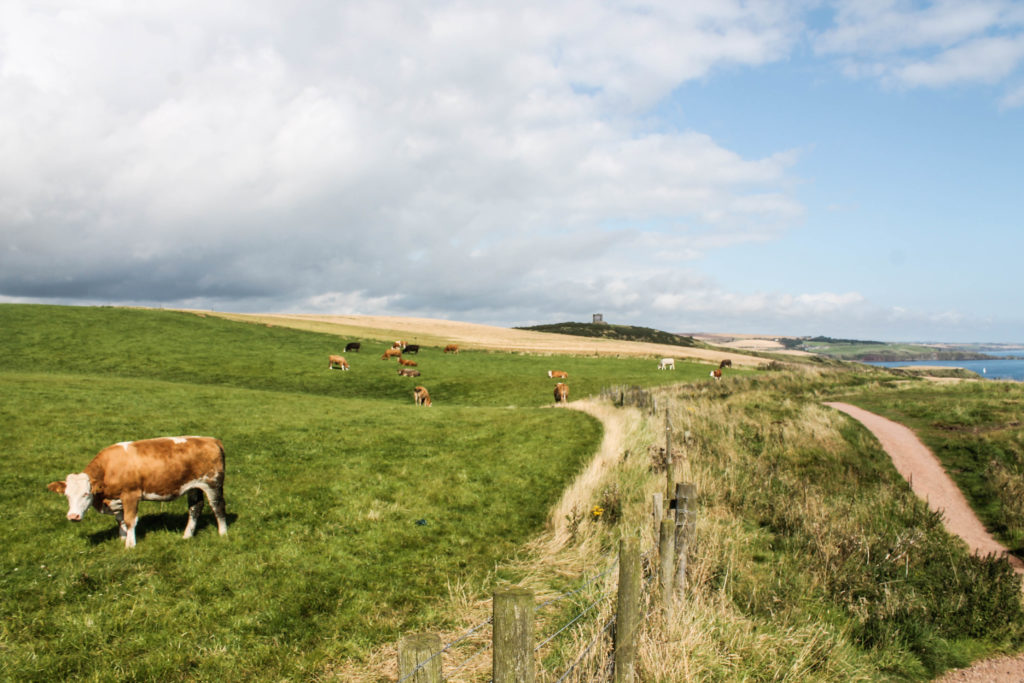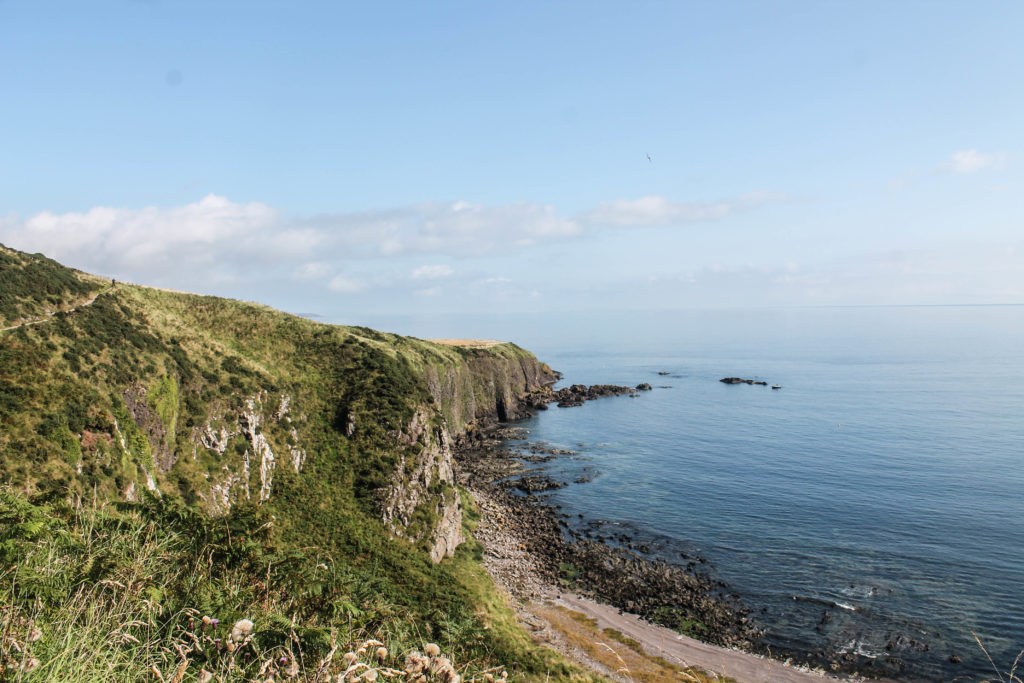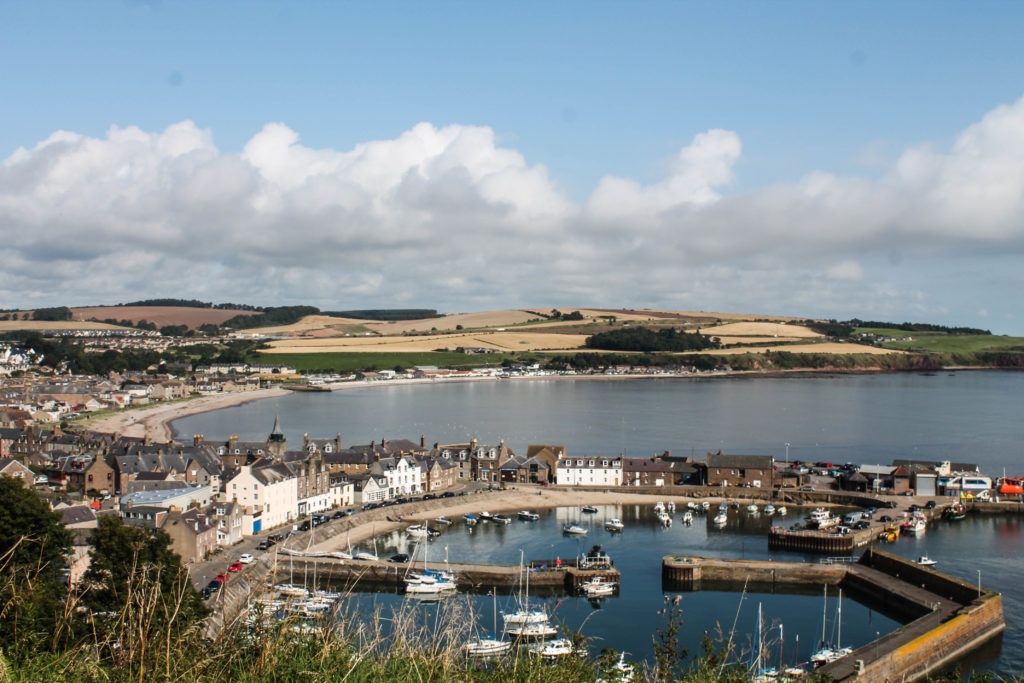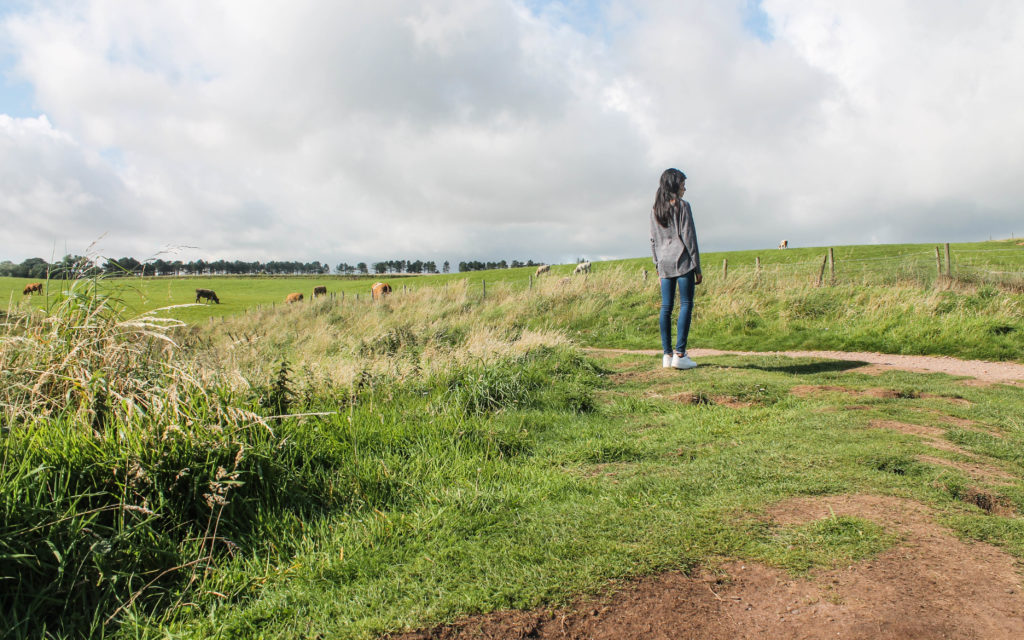 With each bend the scenery became more dramatic; fern-green grass carpeting the cliffs, dotted with auburn-splodged cows. The sky and sea dazzling in the sunshine, the beach in between the cliffs was of charcoal-black pebbles. I didn't no where to look, and was so overcome I sat down for a while in the September sun just to take it all in. A red train cut across the hills in the distance, it was like those children's books.- The Lighthouse Keeper's lunch and Balamory came to mind.
Finally, the castle. It was almost postcard-perfect, so unreal.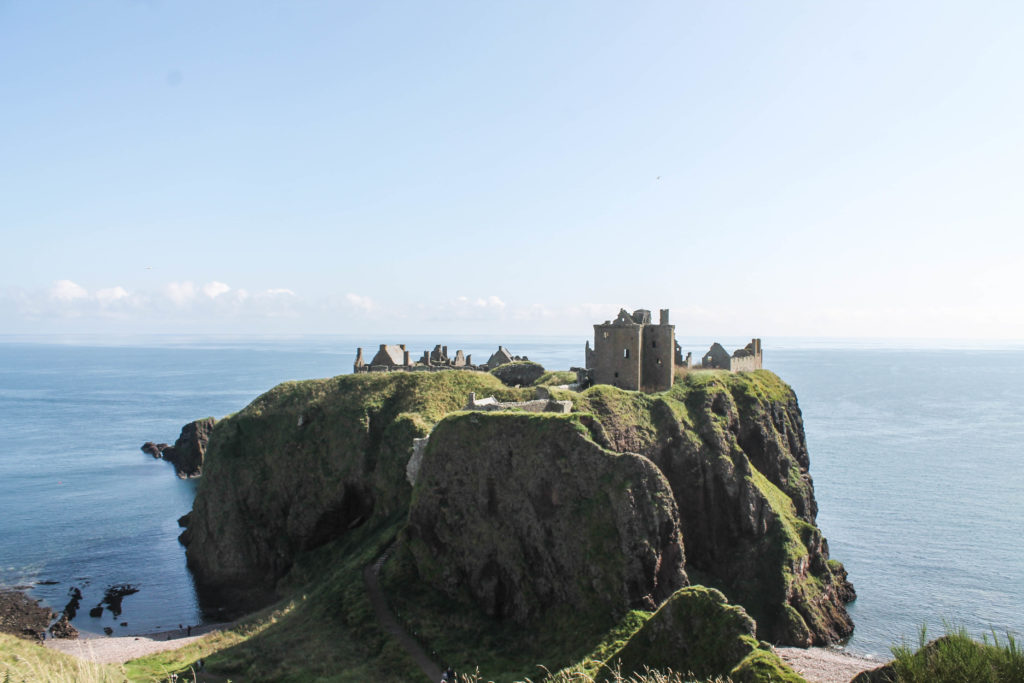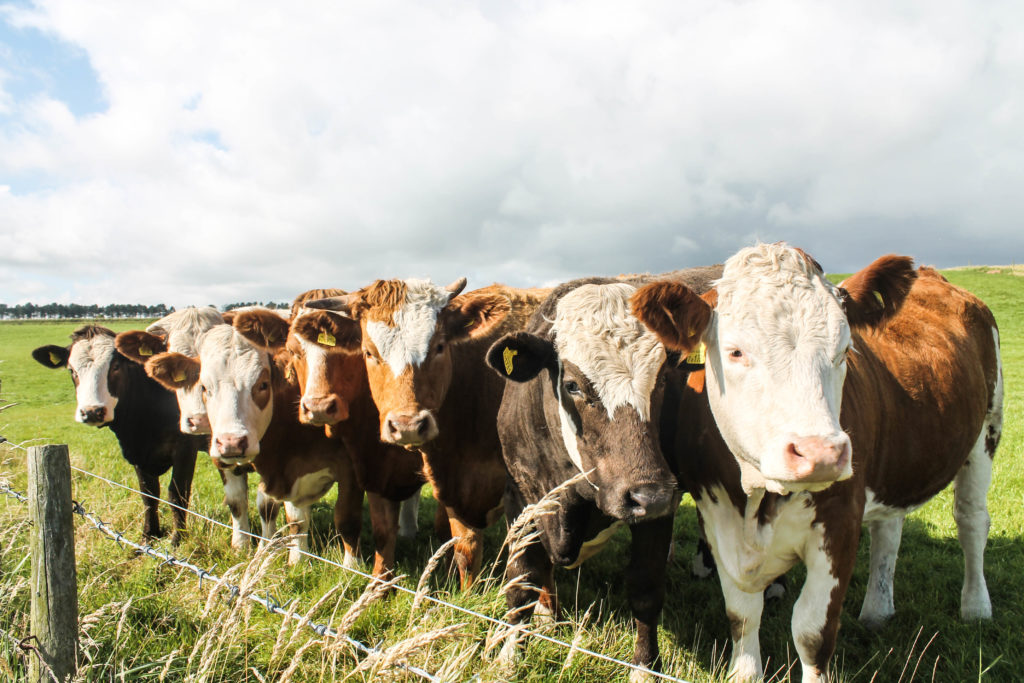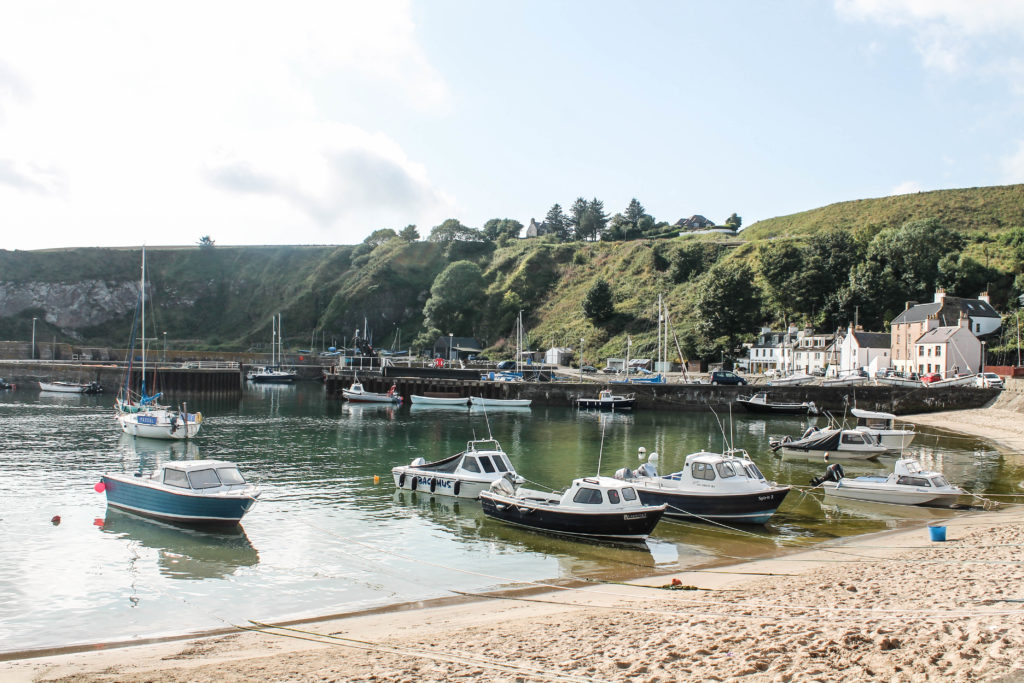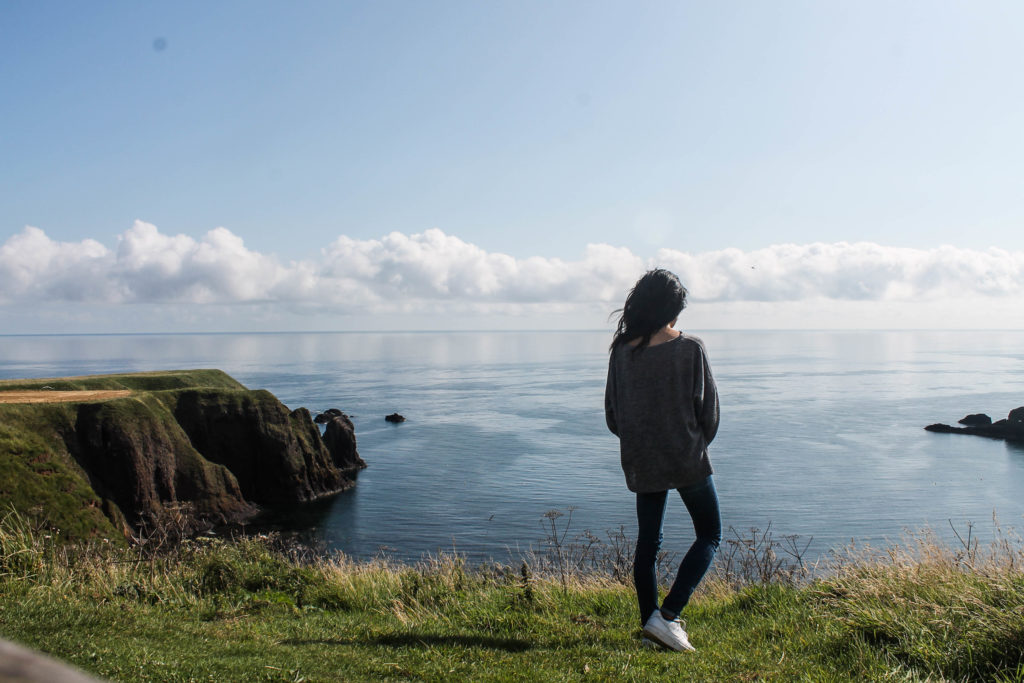 I guess its fair to say my Saturday ended on a high, literally.
FYI- Stonehaven is a 45 minute drive from Aberdeen, or you can take the train. Dunnotar castle has a parking lot but the clifftop walk from town is the main attraction, as you can see (I didn't even go inside the actual castle). Wear sturdy shoes and have windbreakers- you know what they say about Scottish weather! Hope your weekends are less dramatic… xx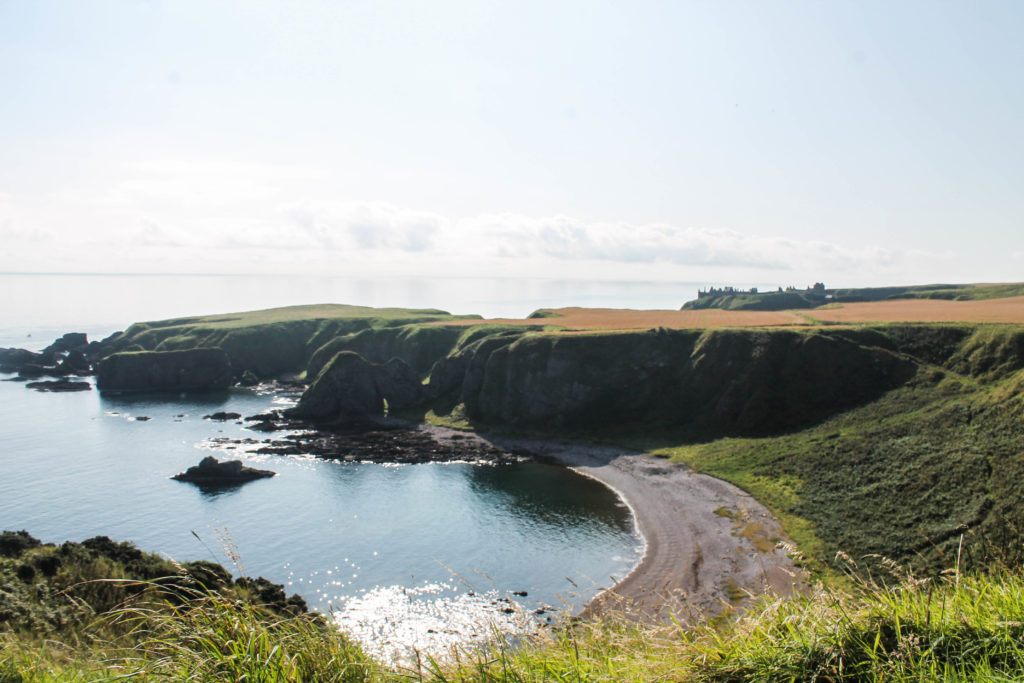 All photos my own 🙂