I doubt I was the only one who was relieved after the results of the French election. France has got to be one of my favourite countries. There's the acres of rolling countryside, miles of winding roads, almost empty. Forests where wild boar roam, rivers and lakes framed by fields of sunflowers. There's the long stretches of caramel coloured sand, washed by waves reflecting the blindingly-blue sky. There's the food; wine flows like water, crispy baguettes are eaten copiously, fresh produce is found in every village square. There's the weather; mild springs and falls, golden summers, cosy winters. Not to forget the unexpected chateaux one stumbles upon, in all their architectural grandeur.
I've been visiting France for the last five years on and off and each time come away wanting to return as soon as possible. Its funny since I love seeing new places; always reluctant to go back somewhere no matter how much I enjoyed it. Maybe its because of how different each part of France feels, visiting each département is like visiting a different country. I love trying out my high school French on the long suffering locals, and butchering the names of petite French towns we pass through. I could go on and on about my love for la France and so I shall, by running through the places we've visited so far, and the ones I'm planning to (because I'm always planning my next visit to France).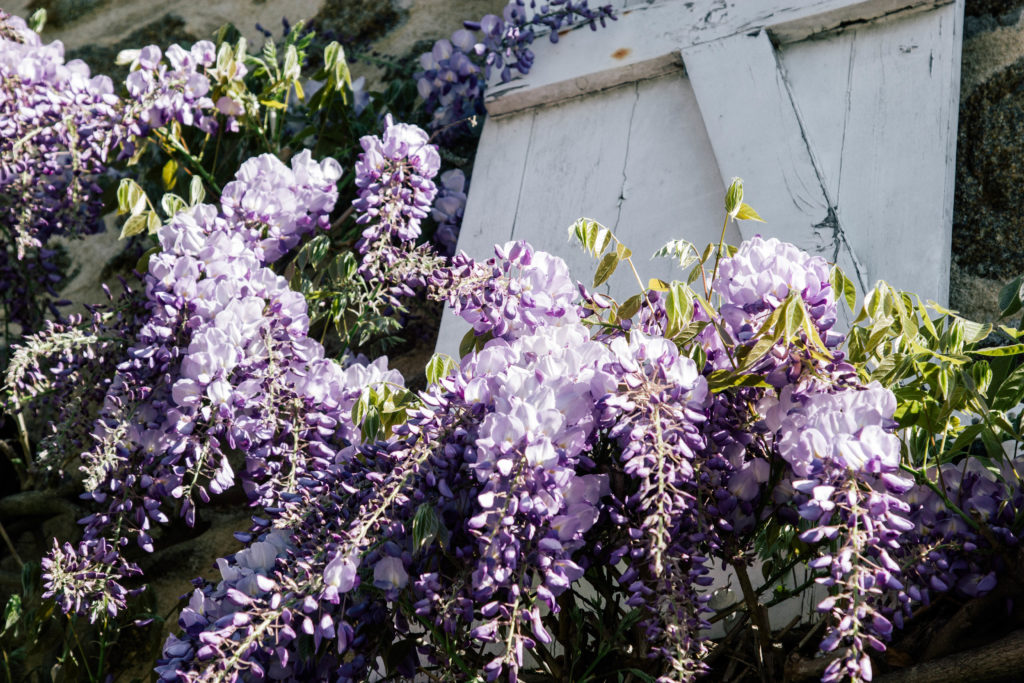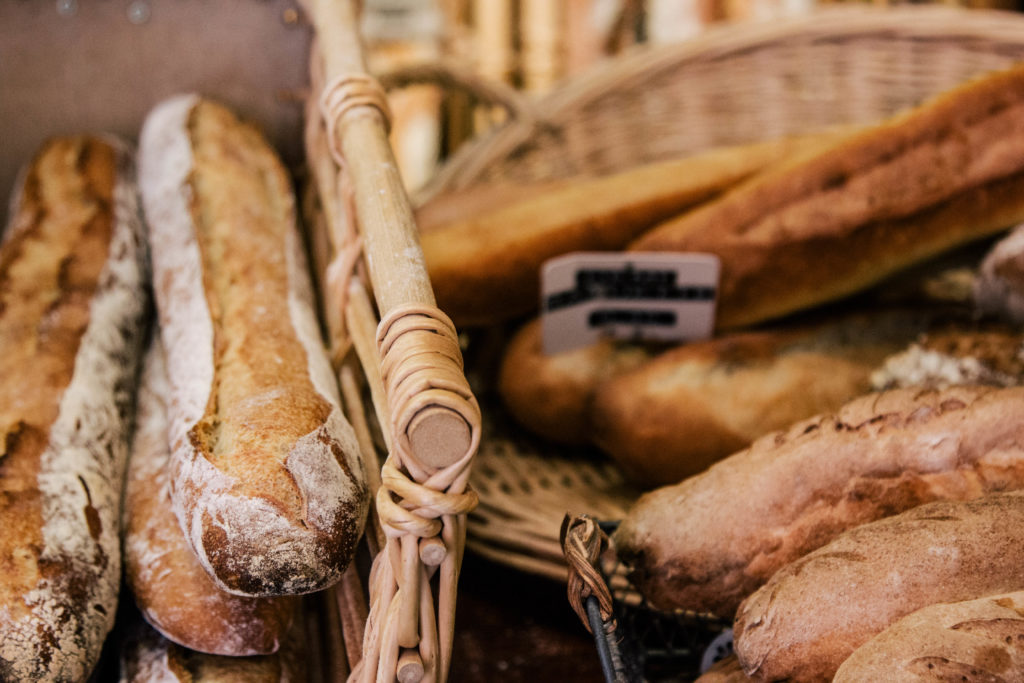 I want to start with a confession. I have never 'done' Paris. I know, how can I say I love France when I've barely even visited its heart? I plan to rectify that as soon as I can, but there's so much more to the country than its capital. One spring about five years ago, we set of with some uncertainty deep into The Loire Valley. That was our first real foray into France; headed into la campagne. The Loire was basking in unseasonably warm temperatures that April, which may have helped win some votes, but more than that, we discovered the joys of a French vacances. Picnics of fresh bread outside Hôtel de Villes and Mairies, exploring quiet villages filled with surprises (a rose garden here, a crumbling chateau there). Long, lazy evenings, the smell of charcoal lingering in the breeze as the sun set like an amber stone over the fields. Waking up to the sunlight on the dewy land, as we'd stroll to the boulangerie past menacing farm dogs. Prune was young then, and never tired of romping along with us. We visited a fromagerie where the owner gave us back-stage access to watch one of her goats give birth. I remember crouching in the dark barn, incredulous at the wonder of nature as the little creature took its first steps.
He was born into a good place, that's for sure.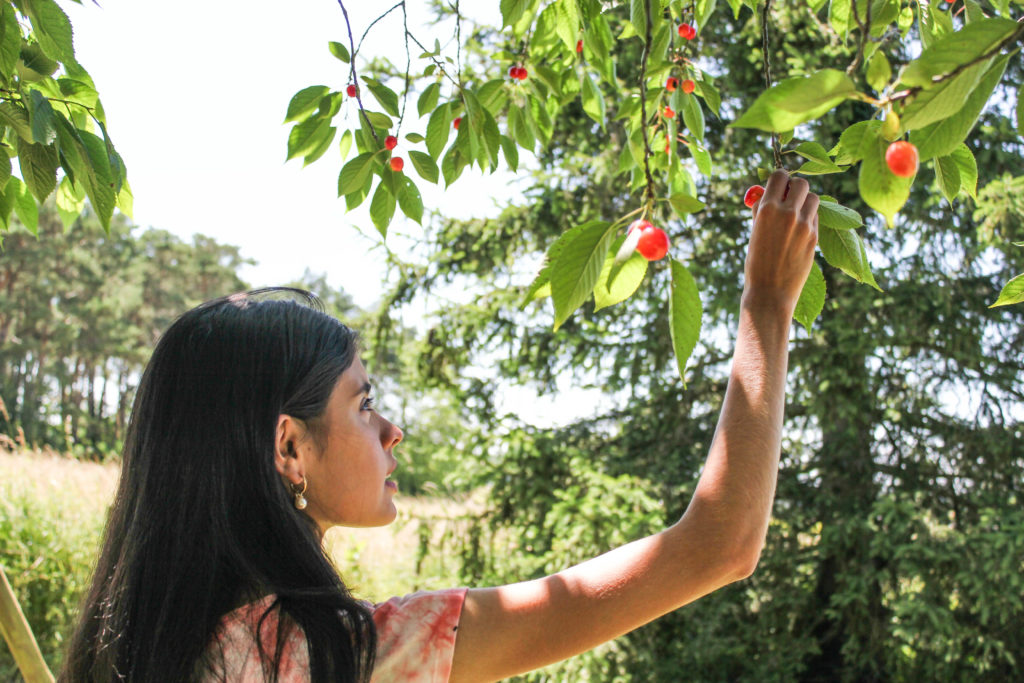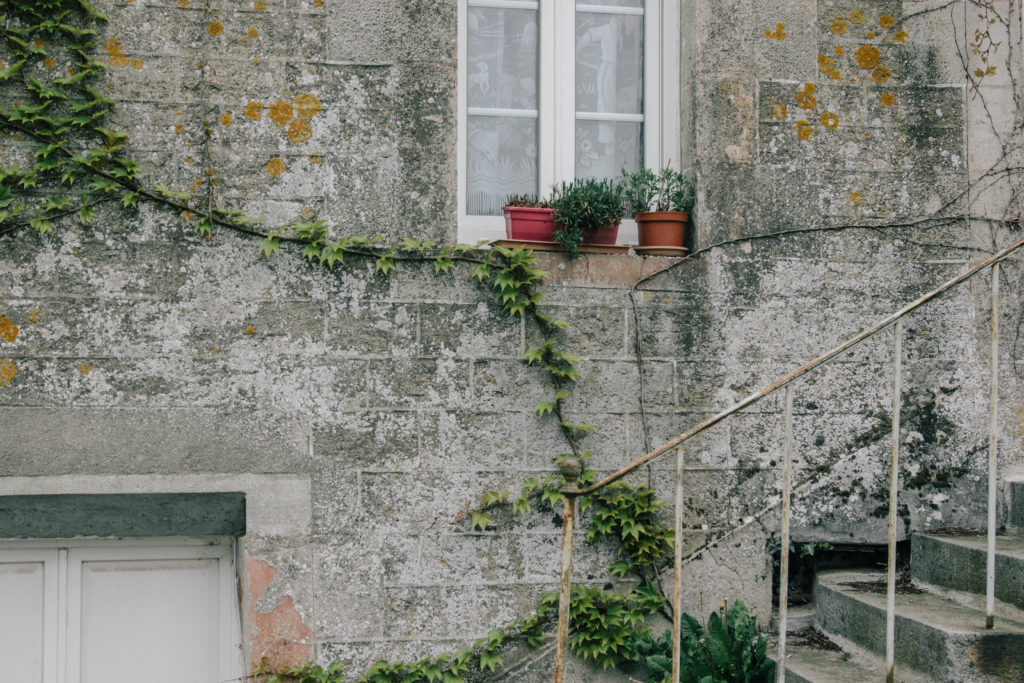 The next year, eager to have a similar bucolic experience, we headed back to France, but ventured south, to the Languedoc region, Provence's less showy neighbour. If we were expecting Loire-like scenery, we were in a for a surprise; like I said, different parts of France are like separate countries. We could have been in Spain, which I suppose isn't odd considering the Spanish border was only an hour or so away. Palm trees grew where oak would have further north, the buildings were ochre-colorer, our villa wouldn't have been out of place in some Costa. But there was the familiar Intermarche, boulangeries and a well-preserved warren of streets to explore in the town's medieval centre. We spent our days here exploring the coast- the Mediterranean would sparkle indigo in the sunshine as we drove alongside. It wasn't busy yet, the summer crowds were yet to arrive so we had the balmy April weather to ourselves on the almost empty promenades.
We visited Carcassonne, the castle that inspired Disney's Beauty and the Beast on the only wet day of our trip. I remember standing in the doorway of some restaurant, sheltering from the rain drinking hot chocolate. Mum and I found it hilarious, of course. The Canal du Midi crosses through the area, so being the water lovers we are we had to check it out, especially Les neuf ecluses, a series of nine lochs that boats must pass through if they are travelling along the canal. It was fascinating to watch a boat negotiate them, and I thought one loch was bad enough! Vineyards peppered the countryside, so we paid Domaine Montrose a visit for some obligatory wine tasting (when in France and all that) and carted off a crateful in the boot of the car. We drove past etangs; large man-made lakes where kitesurfers zipped over the evian-clear water, watched by elegant pastel-pink flamingoes.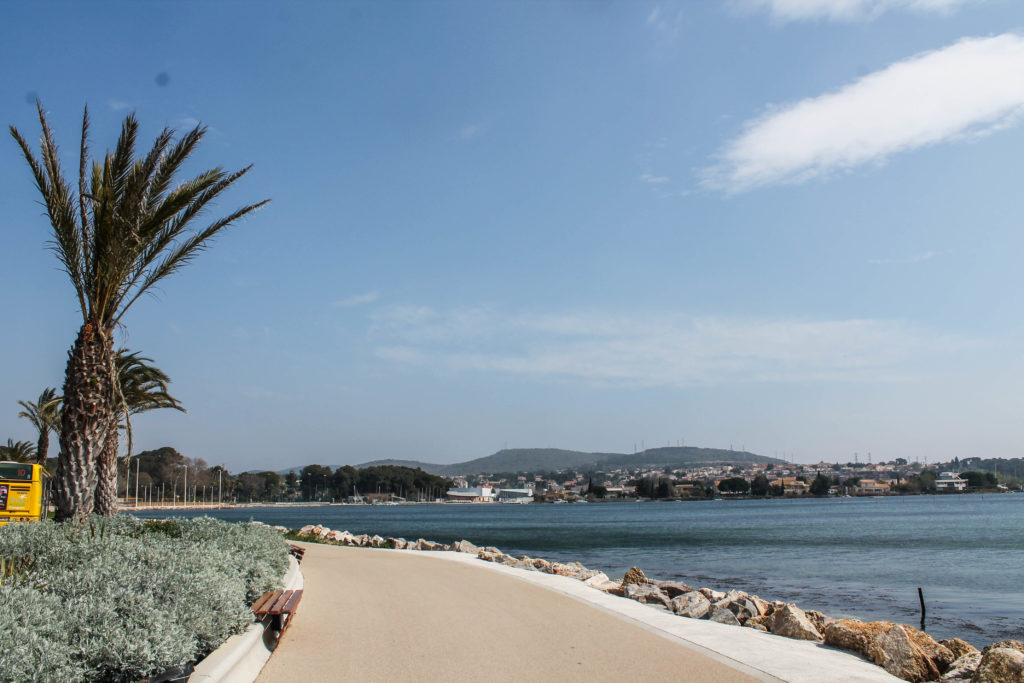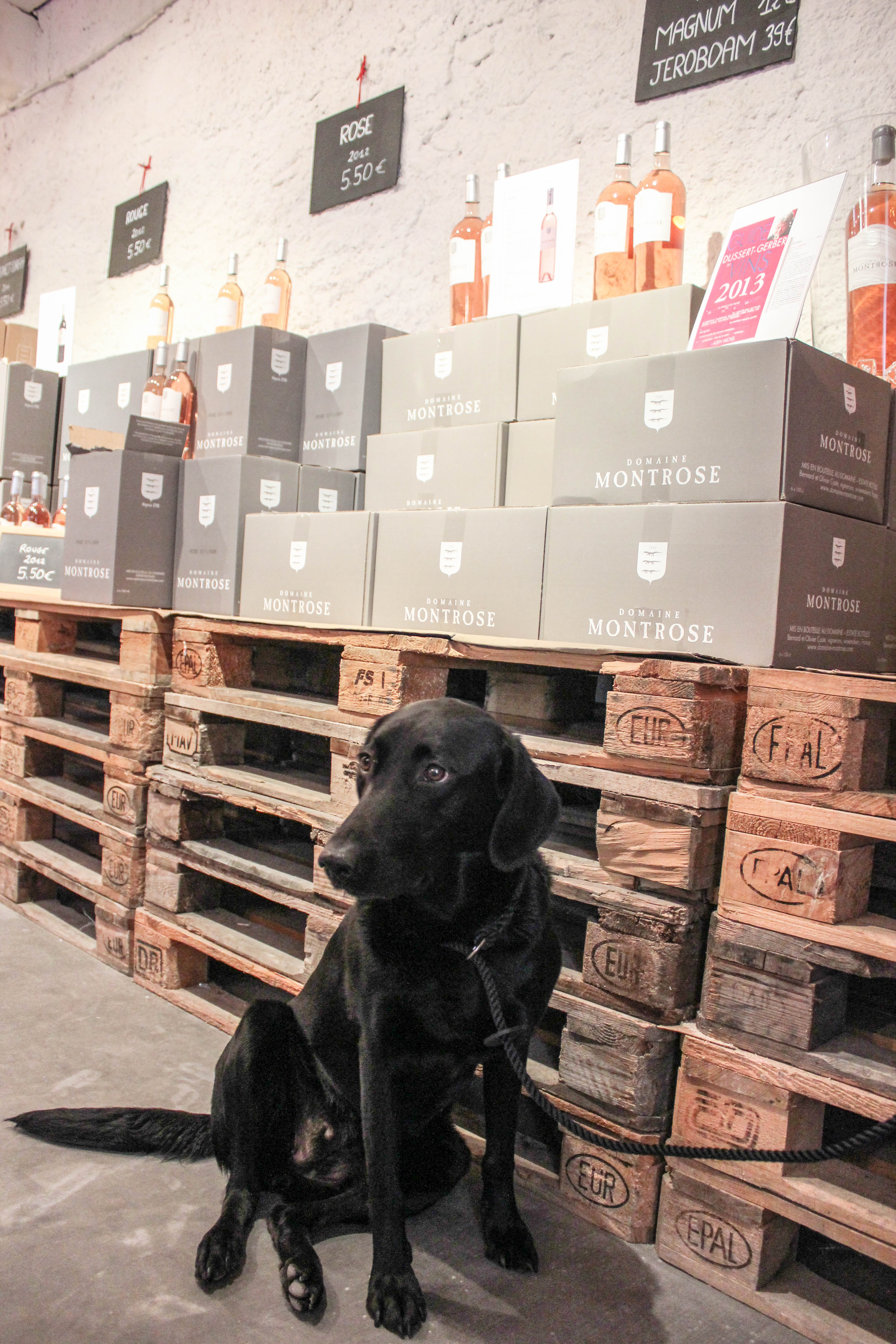 That summer, we headed back to the Loire Valley, back to that house where we had first fallen in love with the French countryside. It was an idyllic week of picking cherries, farmers markets in the July sun, champagne-hued wheat fields under a vast summer sky. I talk about our week in detail in my other post, but needless to say it was just how a good old-fashioned summer holiday should be. Trust France.
A couple of years later, we were back, at Easter again. Burgundy this time, a new département to explore. The weather could not have been more different than on our previous visits- Noah would have considered building an ark had he been on vacation with us. We didn't let the persistent rain or frigid temperatures stop us, and headed out each day in wet-weather gear. Prune wore her red coat, raindrops dripping off her glossy fur as she splashed through the wet leaves of the forests. We discovered Burgundy to be covered in woodlands; dense and dark, almost spooky, a Narnia-like world that made for fascinating walks. We walked to a series of waterfalls deep in the woods near the cottage, a babbling river ran through the garden. We visited the source of the Seine, which was a sacred spot for the Celts. It wasn't hard to imagine a meeting of fairies or nymphs in the emerald waters. The towns and villages made the other parts of France we'd visited look bustling, so quiet were the streets. A church bell tolling echoed off the cobble stones, resonating in the empty valley.
Isolated didn't even come close, and there we were in the heart of Europe.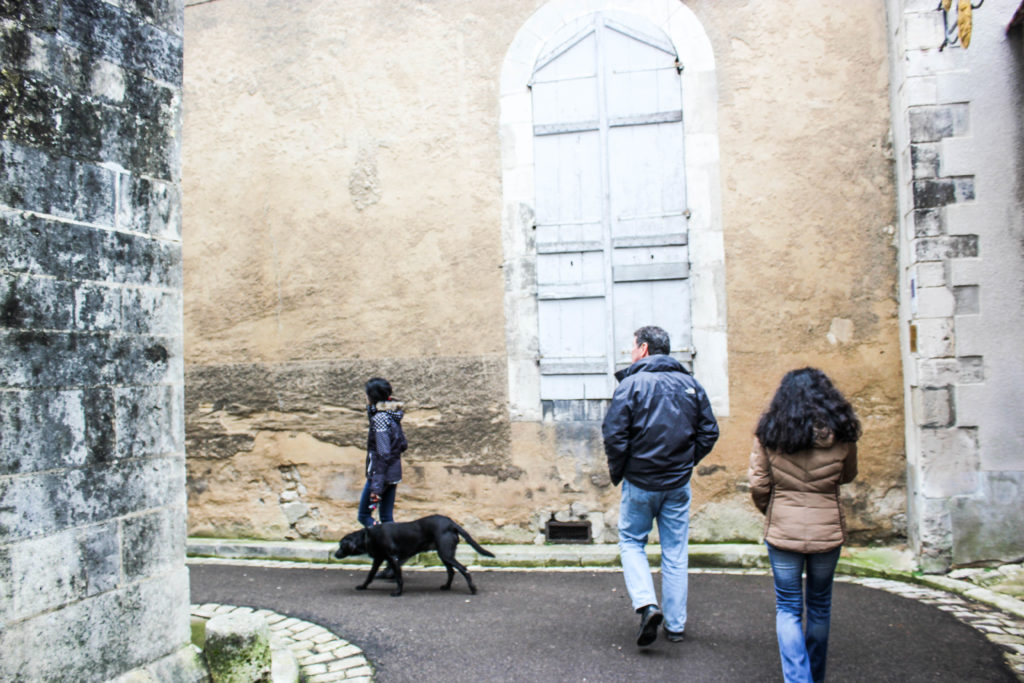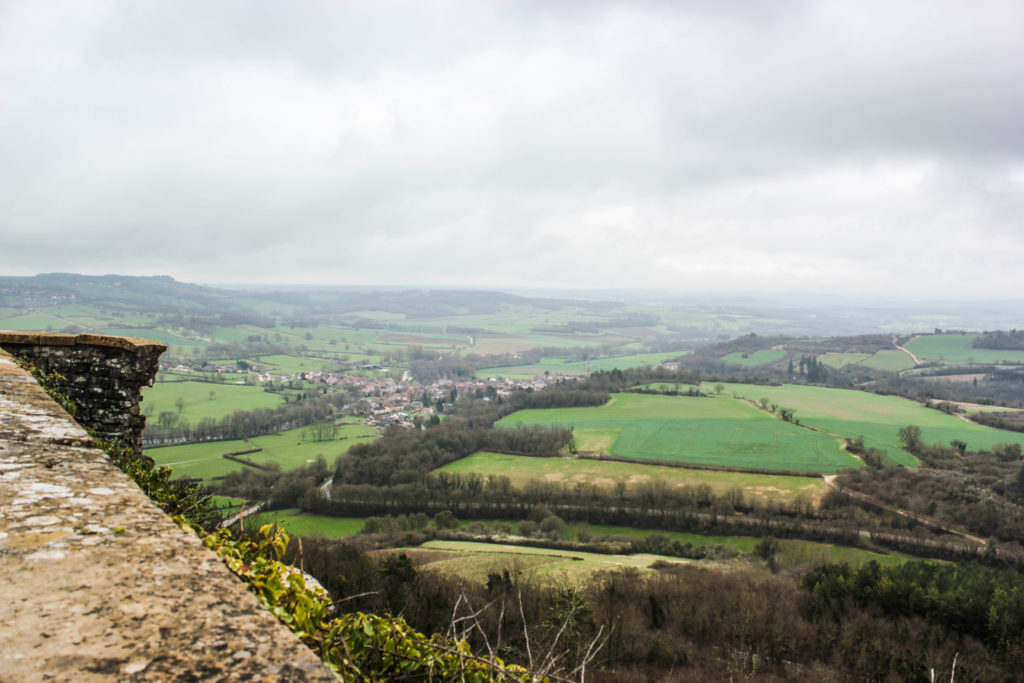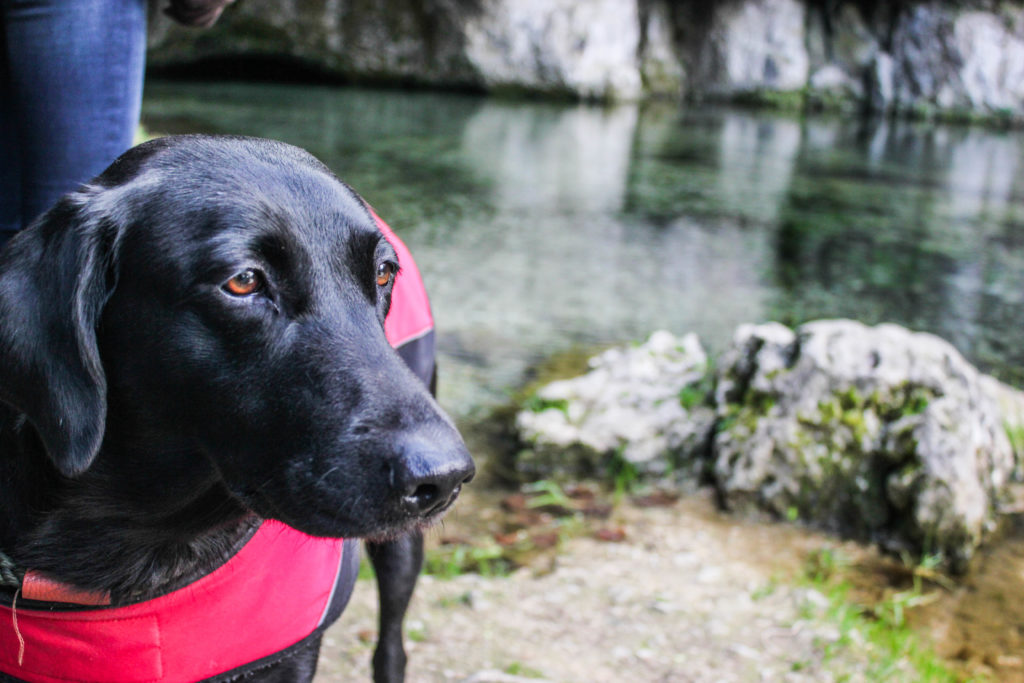 In the summer we were back, this time armed with a Camper van. We were new to the whole motor home concept but curious to see if it would work for us. France seemed like the best place for a test run. Straight away there were obvious benefits- we could eat whenever we wanted, toilets were no longer an issue, and best of all we would be waking up somewhere new every day. France is really well set-up for campers; there are plenty of free Aires, as they are known, to stop in for the night. It was great after a long day on the road to pull into a picturesque aire, get out the deck chairs, and relax as the summer sun set. The dogs would sniff excitedly, each place a new adventure for them too. We saw a lot of Northern France that trip; starting in the heart of the Somme, threading through Normandy, into the Loire, Burgundy and the back to Calais via the Champagne region.
The first three days were full of hazy summer sunshine; we picnicked on the banks of lakes and rivers, visited the famous Chateau of Amboise, wandered through picturesque villages, the inhabitants resting from the fierce sun. Then the heatwave broke, and the rain set in. We drove gamely on, our house on wheels a handy escape from the showers. We still braved the weather to explore beautiful chateau, walked along rivers and canals, and wandered around abandoned ruins that would have made the perfect setting for a music video. On our last day we drove through the Champagne region, a bizarre landscape of vineyard covered hills, rising into the slate-grey sky. Another new département, and a whole new way to see France.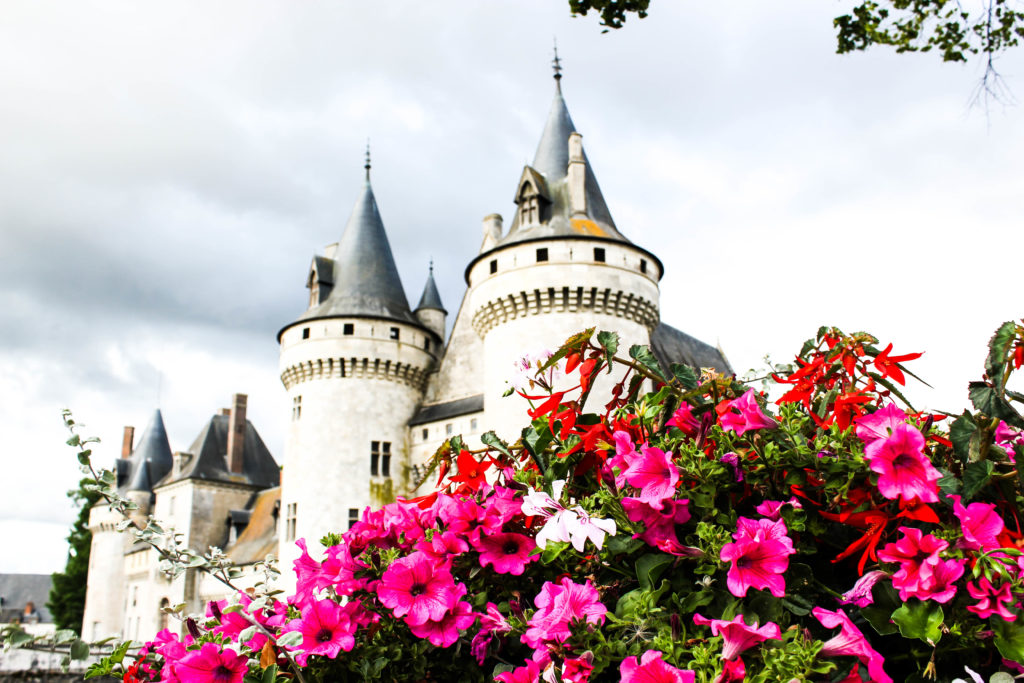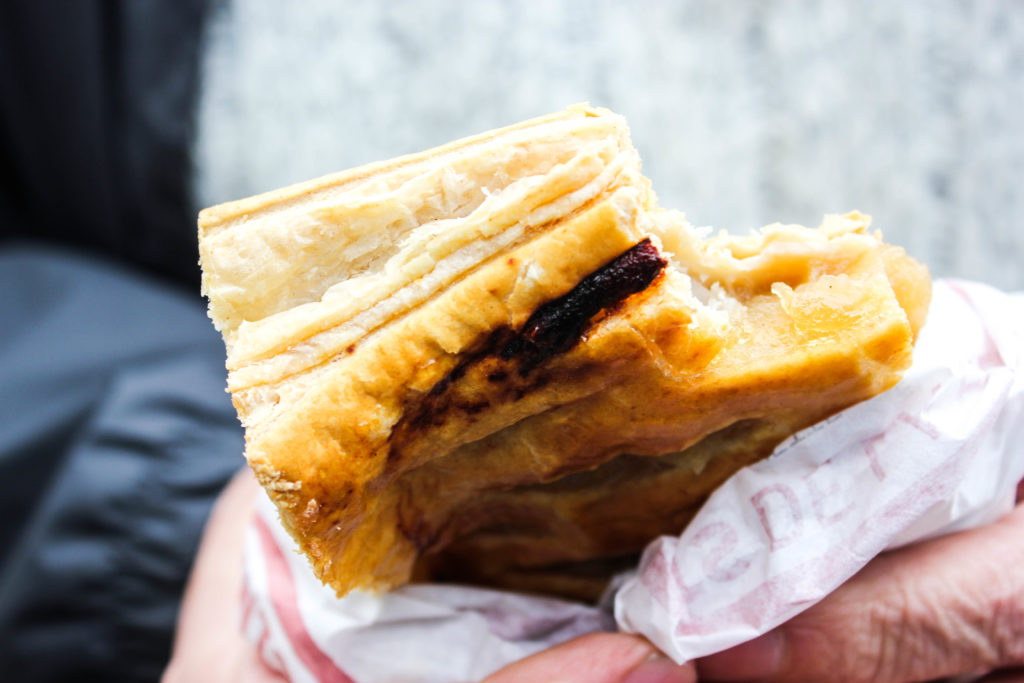 After a two year hiatus, we recently spent a week in Southern Normandy. I talked about that trip in my post a couple of weeks ago, but just want to repeat what a gorgeous part of France that is. I always though the Loire was my favourite but it may have been pushed into second…
And theres still so much more to see! I could write a France bucket list essay- Paris properly, the lavender fields of Provence, the Dordogne region, the French Alps or Pyrenees… One day I shall have a place in France (Maya and I have it all planned out), where I shall spend long, sun-kissed summers and cosy Christmases, continue to butcher the language with my accent, poke around sleepy villages and trip over chateaux. 
I'll see you there.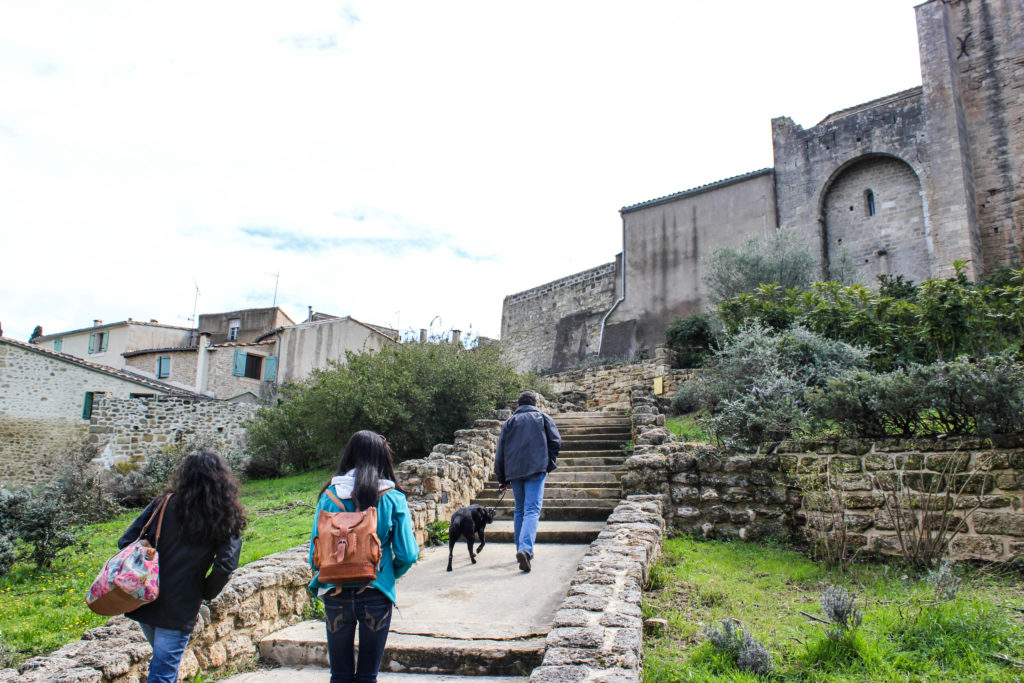 Thanks to Maya for the photos🙂 You can see more and read about the beauty of Normandy over on Nutmeg and Pear